To contract an elastic website or web hosting service, you can do it by going to our main page https://conexcol.net.co/ and then clicking on Hosting.
& nbsp;
In this section you can see our plans for the Highest Speed (V # plans), our Large Storage plans (S # plans) and our most economic plan (mini plan), if you das in the plus sign (+) to the left side of the name of the plan you can see all its features.
& nbsp;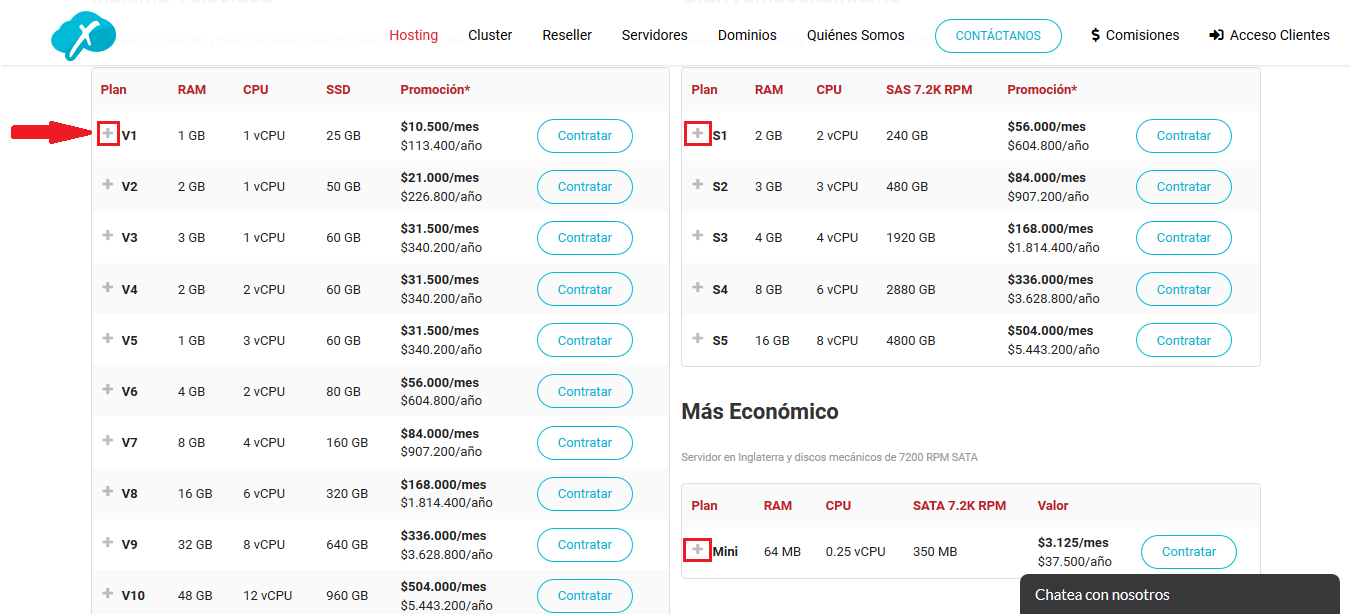 & nbsp;
Once you know which is the best plan for your website or company, you just have to click on "Hire" and follow the hiring form until the end.
& nbsp;
For better help, watch our Video:
& nbsp;